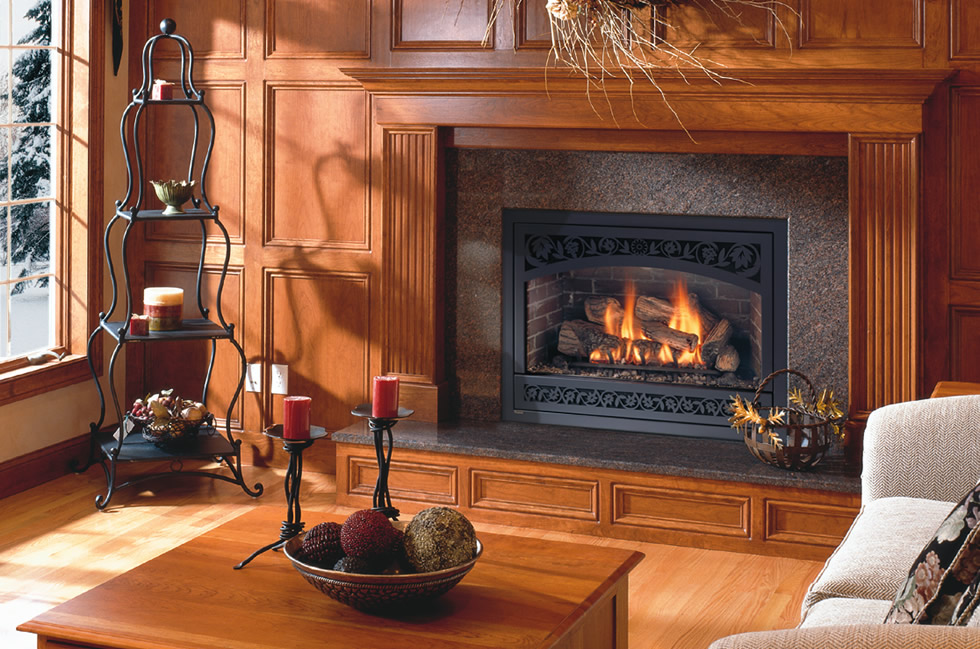 Gas Log Sets are a highly attractive addition to any fireplace. With the advantages of being easy to install and at a reasonable cost, aesthetically pleasing and cost efficient to run, gas logs will enhance the beauty and warmth of your home. Available for both natural gas and propane users, gas logs are available in both vented and vent free designs. If you would like to ask which type is best for your needs, please call a Susi Construction Specialist.
A Zero Clearance gas fireplace allows you to add the look of a full masonry fireplace in any home. Zero Clearance gas fireplaces can be mounted anywhere in the home that can accomodate rear ventilation (outside walls preferred)  or traditional chimney style flue pipe. Offering features such as realistic looking flames, remote control, blowers for additional heat, thermostatic control for consistent room temperature or even vent free designs, there is a type and style to fit every budget and every desired look.
Susi's will also expertly install your gas log set or fireplace for a reasonable fee with our certified installers. We will also gladly work with you or your contractor to make this project go smoothly for you. The choice is yours.
You can see more log sets by seeing these sites:
We are proud to represent the following Fireplace Manufacturers
If you don't see what you want here, please contact your Susi Construction Sales Specialist. We have numerous products available that are not listed. We'd be happy to help you find that right fireplace or log set for your home. Call us at 888-962-SUSI or write to us @ sales@susis.com
Pennsylvania Contractor # PA 088719.